Aquatic Adventures
at The Perry
Our Trusted Partners Have You Covered
Around here, we believe that no trip to the Florida Keys is complete without getting out on the water. Whether you're dreaming of a deep-sea fishing trip, an afternoon of snorkeling in pristine Dry Tortugas National Park, or a sailing excursion at sunset, you can count on one of these trusted Perry partners to deliver an incredible experience.
Key West Snorkeling
Email: info@keywestsnorkeling.io
Phone: 305-506-3335
Join Captain Brandon Boate aboard the "Lani Key" for an all-inclusive snorkeling experience in Key West. Explore the best coral reef snorkeling sites with a seasoned crew that guarantees unparalleled safety and service. Enjoy a 3-hour tour complete with lunch, soft drinks, and a 25-foot inflatable slide, all from the comfort of a modern 46′ Newton Dive boat.
Email: yuri@two-fishcharters.com
Phone: 305-797-6396
Description: Two Fish Charters operates the "Lauren Jeanne" and "Magic" vessels helmed by Yuri Vaksalis. Offering Dry Tortugas, Offshore, and Multi-Day Fishing Trips, guests can expect a comfortable and expedient journey with amenities such as air conditioning, a full galley, and modern fishing equipment.
Email: kokocharters@yahoo.com
Phone: 305-992-8517
Description: Aboard "KOKO" with Captain Chris Gowens, KoKo Charters offers varied offshore fishing experiences in the waters around Key West. Operating from The Perry Hotel & Marina, they specialize in targeting a range of species like Mahi, Wahoo, and Tuna.
Sunset Sail Key West
Email: Sailing@sunsetsailkeywest.com
Phone: 305-587-4488
Description: Experience the beauty of Key West from "Conch West" with Sunset Sail Key West. Offering private and shared trips, sunset sails, and more, their focus is on sharing the joy of sailing and showcasing authentic Key West boatmanship.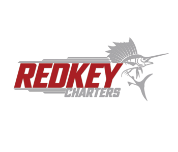 Phone: 305-394-0016
Description: Venture aboard "Agape" with Captains Jim Godwin & Brian Gray for diverse fishing adventures and tours. Redkey Fishing Charters offers reef, wreck, offshore, and bay fishing experiences, and prioritizes intentional service for a memorable journey in the Florida Keys.
Email: assistant@delphfishing.com
Phone: 305-294-4456
Description: Operated by the Delph family, Delph Fishing Charters on their 39' Seahunter offers a wide variety of fishing trips in Key West and the Dry Tortugas. Captain Billy Delph & Sons bring their rich local heritage and experience, ensuring a tailored experience for their guests.

Visit Website
Perry Excursions
Email: info@perryexcursions.com
Phone: 305-217-3779
Aboard the "Reef Runner" captained by Jennifer Pitts, Perry Excursions offers snorkel trips on the Great Florida Reef, sandbar trips, and sunset cruises. Experience colorful living corals and vibrant reef fish species in a memorable journey.
Lost Reef Adventures
Email: info@lostreefadventures.com
Phone: 305-296-9737 / 1-800-952-2749
Join an underwater adventure on the "Dream Cat" with Lost Reef Adventures. With 30 years in Key West's historic seaport, they provide dive trips, snorkeling, and special ceremonies for a unique ocean experience.

Visit Website
Dolphin Safari Charters
Email: info@dolphinsafaricharters.com
Phone: 305-747-0453
Founded by Gary Stanyer and now led by Eric and Alexandra, Dolphin Safari Charters invites you aboard vessels like "Calusa," "Fakawi," and "Looki Looki." Delight in dolphin watching, snorkeling, and sandbar tours for a personal interaction with nature.
Email: resdesk@keywestsebago.com
Phone: 305-203-5403
Experience private charters tailored to your desires with Sebago Watersports aboard the "Remedy." From beverages to music, they specialize in providing a complete and customized day on the waters of Key West.

Visit Website
Email: Reservations@tortugasailingadventures.com
Phone: 321-508-6510
Set sail on the "Tortuga" captained by Rick Super with Tortuga Sailing Adventures. From snorkeling to island exploration, enjoy day and overnight "At Sea" adventures to reefs, wrecks, and the Dry Tortugas National Park.
Email: captainmike@blindsquirrelcharters.com
Phone: 305-395-3474
Board the "Blind Squirrel," a 63-foot long-range fishing machine captained by Mike Weinhofer, for diverse adventures like day fishing, sunset trips, and multi-day charters. Whether it's a day trip or an extended voyage, comfort and spaciousness are guaranteed, allowing you to relish the sun and sea of Key West.
Motor Yacht 42
Email: yacht42keywest@gmail.com
Phone: 305-831-4125
Indulge in a luxurious experience aboard the "Yacht 42" with John Boyington. Tailor your day with options ranging from 3 to 8-hour private charters or sunset cruises. With both outdoor and air-conditioned indoor spaces, this vessel is an ideal venue for celebrations or just basking in the panoramic views of the Florida Keys.
Key West Sea Fishing
Email: captchuck@keywestseafishing.com
Phone: 305-923-1096
Sail on "Hemingway's Whiskey," a 55-foot Ocean Sport Fisher managed by Chuck Tenney, for an unparalleled deep-sea fishing experience. Whether you aim for the reefs with light tackle or venture offshore with heavy-duty reels, enjoy comfort from the plush, air-conditioned cabin and state-of-the-art fishing gear.
SEO-EO
Email: info@sea-eo.com
Phone: 757-775-1458
Set out on a custom aquatic adventure aboard the "SEAEO-l" captained by JP Mancini. From snorkeling and sightseeing to special occasions and memorial services, SEO-EO offers a wide array of tailor-made experiences to fit your desires. Embrace luxury and flexibility for a perfect day on the water.